When a social media marketing agency thinks of getting awareness through social media channels, it prefers to use Facebook, Twitter and Youtube to reach the people.
But, leaving a comment on a blog is a very effective way to get traffic and you can say that it is very useful for an inbound marketing because a business leads quickly with the help of blog commenting.
Moreover, it tells us how to get customers involved in our business.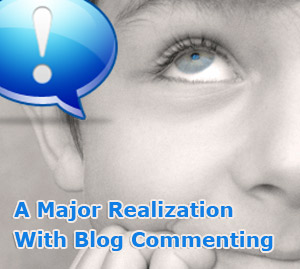 1. Research the blogs that your customers are reading
The first way is to research of which business blog customers are reading.
Suppose you are businessman, you should look for business consulting blogs.
There are so many business blogs that are very famous, so you can comment on those so that you can get more traffic to your business blog as well as company website.
2. Be regular in reading and commenting
Another way is to be regular in reading business or corporate blogs as it is very useful.
We must spend at least one hour in leaving comments on corporate as well as business blogs.
3. Find Relevant bloggers by twitter
The best way to find bloggers is twitter as millions of people are on twtter, so we can get to know about more bloggers so that we can comment on their blogs.
4. Know mentality of the bloggers
As much as we read business or corporate blogs, you get to know the mentality of bloggers so that you can provide the comment according to their mentality.
It will make them paying more attention to our comments.
5. Provide insightful comments
Always leave an insightful comment on a company or business blog and the comment must be informative.
You must leave a comment after reading the post completely so that you can leave a comment on basis of content of a company or business blog and comment must be relevant.
6. Follow up with a question
Another important thing is that we must always ask question to a blogger at the end of comment so that he can pay attention to your comment and your company's blog.
Follow up with a question means that you read a corporate blog carefully and it is great impression of you for the bloggers whom blogs your read.
7. Leave your url with comment
Whenever you comment on corporate blogs, you must be leave url of your company website or your company blog.
By doing this, you can get more traffic towards your company url that is very useful for your company's website or blog.
Marketing takeaway Tip: Social networking and blogging goes hand in hand to improve your business online. It is very easy to empower your social networking with blog commenting.

Related Links:

Some resources to help you to become succesful in social media marketing:

To stay up to date, please subscribe to our RSS Feed
Tweet this on Twitter!
Do you know the marketing effectiveness of your website?
How many sales leads does your website generate?
Get your FREE analysis today!